Stop the spread of COVID-19
Protect yourself and your family:

Get vaccinated.

Wear a mask when required.

Wash your hands thoroughly and often.
Free quality, confidential medical care for you and your family
Free medical care

for your physical and mental health.

Free prescriptions

and on-site lab draws for our patients.

Personalized health coaching

and specialty services.
Wonderful Wellness Center Promise
Confidential

Your health information is confidential and secure, in compliance with federal law.

Caring

Our approachable, bilingual providers will make sure you feel confident and happy with your care.

Convenient

Your supervisor will write you a pass during your shift to visit a Wonderful Wellness Center.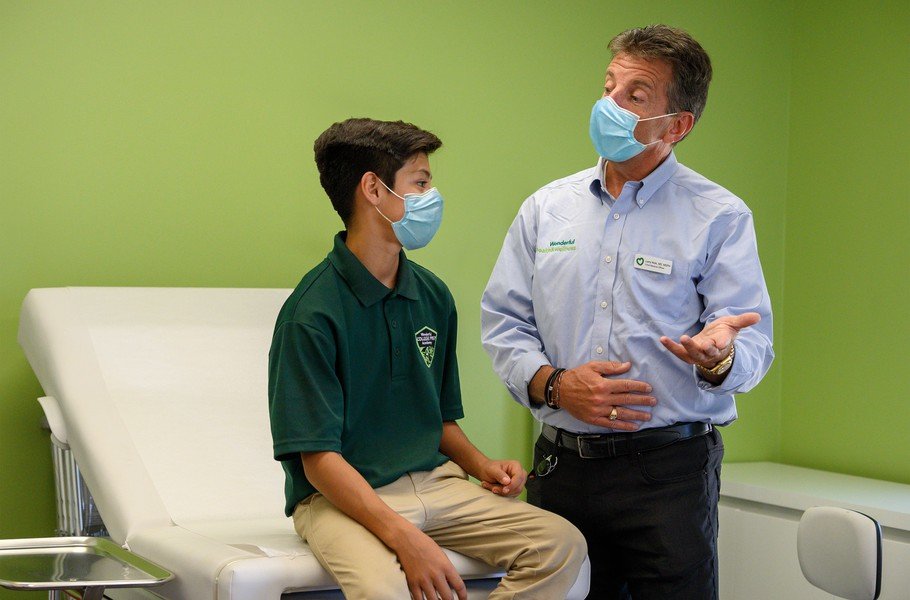 Student Wellness Centers
With our full-service Wellness Centers at Wonderful College Prep Academy campuses in Delano and Lost Hills, students don't have to miss school to see a doctor.
Learn More